Message from the Deputy Program Coordinator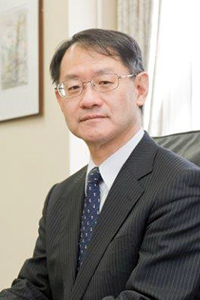 Scientific and technological progress forms the foundation of a nation, and new advances require intricate support through systems and policies if they are to be put into full use in society.
For example, in the Graduate School of Engineering we are conducting research on innovative medical devices including surgical robots, but there are a variety of hurdles that must be overcome before these devices can be used in actual healthcare practice. There need to be professionals who can understand medical doctors' opinions and accurately ascertain the needs of healthcare settings, who can promote R&D on devices keeping in mind future pharmaceutical screenings, and who can make clinical applications possible through their knowledge of commercialization and insurance systems.
Technologies developed for the advancement of the world and the happiness of humankind must not be prevented from achieving their objectives because of regulations, laws, and other such barriers. For this reason, we need to develop leaders who can stand at the forefront of society and solve challenges by applying their balanced expertise in the social sciences as well as science and technology. The Global Leader Program for Social Design and Management aims to develop these kinds of professionals. Our program looks forward to welcoming students who seek to be global leaders equipped with a broad-spectrum view that transcends the conventional framework of the humanities and sciences.