Mapping out a career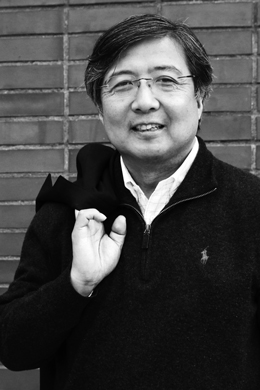 ——— You graduated in Latin American Studies from Tokyo University of Foreign Studies. As a student, did you have any ambitions or future occupation in mind?
Nishizawa: Ever since I was a high school student I had wanted to work outside Japan, and around the time of my third year as an undergraduate, I started to think about my ideal future career path. I was increasingly attracted to the idea of a career that would allow me to move back and forth between the worlds of university and international business. I thought that I would like to retain a position as a researcher at a university, while at the same time working for an international organization, or somewhere else outside the university, every few years. I gave it lots of thought, and in the end decided to stay on for graduate studies in the economics field with the aim of becoming a researcher. However, I was shocked to find that graduates in the years above me seemed to be geniuses. I was suddenly acutely aware that I was not cut out to be a researcher, so I gave up the idea of trying to become a scholar, and instead decided to look for a job. I sought out a financial institution that had a particularly strong presence in international business, and eventually joined the Export-Import Bank of Japan (which currently trades as the Japan Bank for International Cooperation).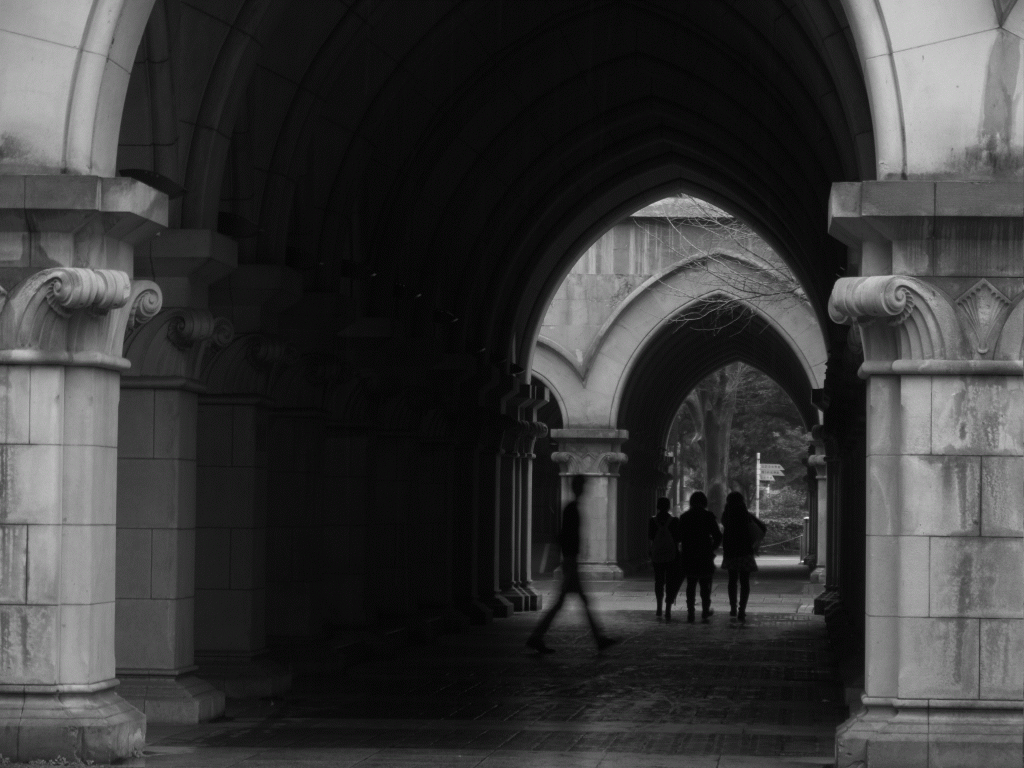 Travelling the world with work
———What work did you do when you first joined the bank?
Nishizawa: For the first three years after joining the bank I was in the overseas investment research institute —in other words, the research department. At that time there was no Internet like there is today, so all we could do to gather information about overseas was cut articles out of newspapers, or go through written materials we received from news agencies. I subsequently received government funding to study overseas, acquiring a master's degree in economics at the University of Wisconsin-Madison in the United States. After that I returned to Japan and for two years became involved in work relating to loans for African countries. Then, in 1990, just before the collapse of the Soviet Union, I was temporarily assigned to Japan's Ministry of Foreign Affairs, so I unexpectedly became involved in diplomatic work. As it turned out, this was the beginning of a lifetime of temporary assignments for me. I ended up working in what was then the Ministry's Economic Cooperation Bureau for nearly three years, handling financial assistance following the collapse of the Soviet Union, and work relating to the World Bank and the Asian Development Bank, among other organizations. When I returned to the Export-Import Bank of Japan, I was charged with Central Asia-related work. But less than a year later, in January 1994, I was offered another temporary assignment, this time to fill a post in the International Monetary Fund (IMF); I interviewed for the position in February, and moved to Washington to take up the assignment at the end of August.
———And then you went on from the IMF to work at the World Bank as well?
Nishizawa: Yes, that's right. At the IMF I was responsible for dealing with the debt problems of heavily indebted poor countries and my work was mainly related to the group of creditor nations known as the Paris Club. Then, while I was doing that job, in July 1997, the Thai baht crashed, setting off the Asian currency crisis. It was at exactly that time that I was offered another temporary assignment, this time to the World Bank. I eventually returned from the World Bank to the Japan Bank for International Cooperation at the end of 1999, after which I spent ten years dealing exclusively with Asian countries, working in the sections handling country credit investigation and financing, as well as surveys and research. My relationships with Indonesian and Thai counterparts in particular grew stronger, and those relationships still continue today.
Early ambitions realized
———You now have a professorship at the University of Tokyo, so haven't you actually achieved your original ambition of finding work that would involve moving back and forth between international organizations and universities?
Nishizawa: Yes, I really have, although it was more by luck than design. I feel very lucky to have been assigned to the Ministry of Foreign Affairs, to have worked at the IMF and the World Bank, and also to have been offered posts at universities—especially considering I actually gave up at one point !
———So—to move on to a slightly different topic—did you find that the economics knowledge you acquired as a student differed from what was needed in actual business.
Nishizawa: Yes, of course there is a difference between the two. I think that when you are a student, you can study economics, but it doesn't really seem real, and you can't understand it fully, unless you have a considerable amount of interaction with the real world. So I imagine it must be fairly frustrating for students who want to learn something that has meaning outside academia: it is only when you go out into the real world that you finally understand that what you were learning as a student was just the condensed essence of reality. I think that if you go back to learning economics after being knocked about in the real world for a while, your research is more likely to be underpinned by strong motivation and a keen awareness of wider issues. In that sense it is a good idea to go out into society at large, then return to university, in my opinion.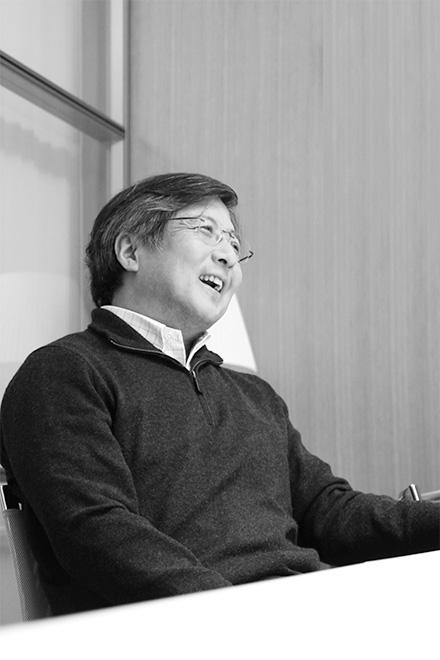 Linking theory to real-world issues
———So, from that perspective, is there anything you try to do when teaching classes?
Nishizawa: I always just try to help students to take an interest in real-world issues and to have their own opinions.
———Finally, do you have any advice for students?
Nishizawa: First, I would like them to raise their own awareness of wider issues by interacting with the real world. If they do that, then when their academic knowledge deepens, they will be strongly motivated; I want them to acquire that sort of knowledge backed up by a strong sense of realism. I think that today's Japan needs human resources who can bridge the gap between theory and practice. Without them Japan will rapidly sink into oblivion within international society. I would like to see the students taking full advantage of programs such as this to develop into international human resources who can bridge the gap between theory and practice. And my second piece of advice regards connections with other people. I think it is important not to think only in terms of personal advantage and disadvantage, but to do a job conscientiously, taking every opportunity to be as helpful as possible. And it is also good to spend time with a broad range of people irrespective of their nationalities or fields of endeavor. As the GSDM program is a melting pot of human resources, I think the students are very lucky from that point of view. As they continue spending time with lots of people, somebody, somewhere, might give them a chance. Or does that sound too corny? It is no good relying on others all the time, but a wide network of people is a very valuable asset.