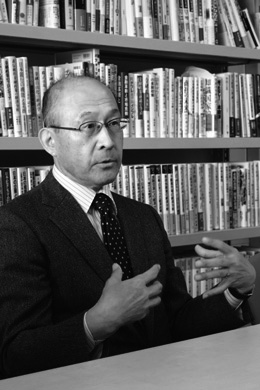 ———You majored in economics at the University of Tokyo and continued your studies at Stanford University where you received a master's degree in statistics and a doctorate in economics.
Kawai:After finishing my undergraduate studies at the University of Tokyo I went to Stanford for graduate work in economics. But statistics was so interesting that I earned my master's degree in that field. Then as a doctoral student in economics, I went to the Brookings Institution where I completed my dissertation. After that, I joined the Institute of Social Science at the University of Tokyo in 1986 where I taught graduate courses in international finance. My next move came a decade later with the Asian financial crisis of 1997 when I was invited by the World Bank to work on the financial crisis as chief economist for the East Asia and Pacific region. I continued at this post for three years. Ever since I first applied to Stanford University, I had always wanted to work for an international organization. So I thought my dream had come true when I got this offer from the World Bank. As an academic researcher, I was limited to vicarious experiences gained through reading and understanding what others had written. The very exciting thing about working for the World Bank was that I was in a position to experience everything firsthand.
———From there, you moved to the Ministry of Finance as Deputy Vice Minister of Finance for International Affairs.
Kawai:Actually, I got the offer several months after returning to the university having finished my work at the World Bank. The invitation to move to the Ministry of Finance came from Mr. Haruhiko Kuroda, the current Governor of the Bank of Japan, who in those days was Vice Minister of Finance for International Affairs. I guess I could not refuse the offer! (Laughter) So, I spent two years at the Ministry of Finance before returning to the Institute of Social Science. Soon thereafter, Mr. Kuroda was appointed president of the Asian Development Bank (ADB), and again on his invitation I moved to the ADB and after 18 months I became Dean of the Asian Development Bank Institute (ADBI). In March 2013, Mr. Kuroda became Governor of the Bank of Japan, and a new appointment was made to the presidency of ADB. By this time, I had spent seven years as dean of ADBI, and I resigned to join the Graduate School of Public Policy.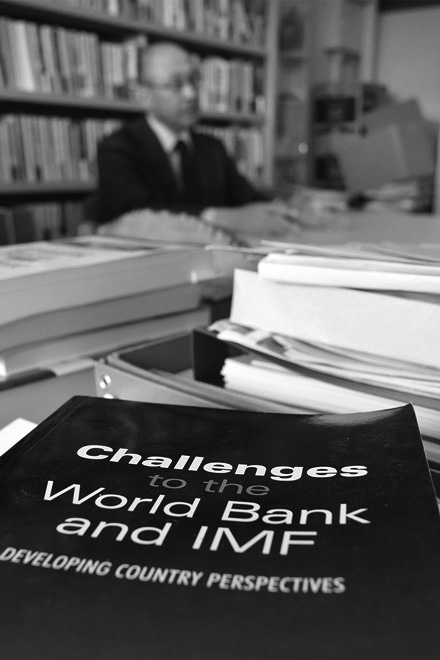 Currently, I am Representative Director of the Economic Research Institute for Northeast Asia, an organization pursuing research aimed at promoting economic exchange between Japan and the countries of Northeast Asia. The research focuses on China, South Korea, North Korea, Mongolia, and Russia. We follow economic conditions in these countries to identify potential areas for cooperation in infrastructure development, trade and investment promotion, and energy in Northeast Asia. Research in this region requires economic approaches that are backed by a keen awareness of political and geopolitical realities. Another goal that we want to pursue is the training of young experts in this area.
———From the perspective of GSDM, working at the top or near the top of the World Bank and ADB has put you in positions of global leadership. Can you share with us what you believe are the requisite capabilities and training methods for serving in such positions?
Kawai: I can't say that I started my career with the idea of becoming a global leader. But GSDM students are given that opportunity. However, you cannot become a leader by just thinking about it. There are certain accomplishments to be achieved and actions to be taken.
First, what you need to achieve is a mastery of your field of choice. The aim should to be able to say, "I am second to none in this field." This becomes the source of self-confidence. The most important thing is this confidence in yourself, because without this confidence, you cannot start on what you want to do.
Second, you have to constantly prep yourself for making the optimal decision at crucial junctures in life. Imagine you face a number of viable options. My advice is to reach a decision after considering which choice would maximize your future options. For example, after I got my PhD in the United States, I decided to work in academia because I judged that this would expand the scope of my future options. As it turned out, after teaching at a Japanese university, I moved on to an international organization and assumed a high-level post where I was charged with supervising the work of numerous economists.
Third, you have to be prepared to grab the chances that appear before you. In my case, I had the chance to work for the World Bank, followed by two invitations from Mr. Haruhiko Kuroda to join the Ministry of Finance and later ADB. I have to say that I am where I am today thanks to the opportunity of coming to know Mr. Kuroda who is a wonderful boss.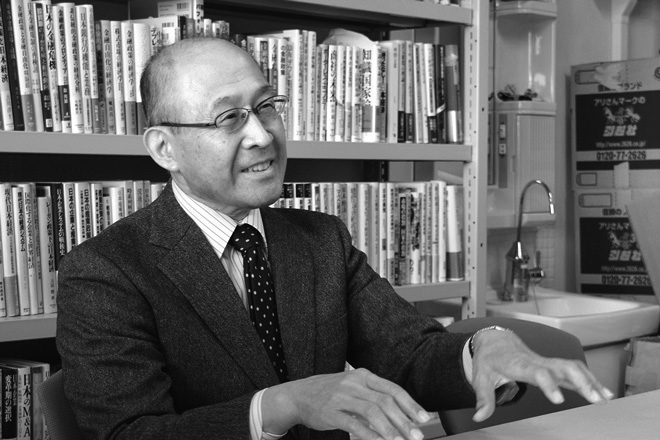 Fourth, the ability to communicate and debate in English is crucial. Along with that, it is very important to have an appreciation for foreign cultures, in particular, an understanding of the American way of thinking. When you step out into the world, you meet a lot of people who are always saying, "Me, me, let me do it." Japanese individuals must have well-defined opinions and be able to state these opinions clearly and convincingly. Without this, you cannot even stand on the debate stage.
Fifth, even more important is developing the capacity for logical thinking and the ability to express those thoughts lucidly, an absolute requirement in convincing others. The requirement for being a leader in any organization is the commitment to constantly hone these abilities.
GSDM students are given the opportunity to develop excellence and confidence in their field of choice. There are many PhDs in the world, which means this is only the starting line. So, make sure you do a good job and earn your PhD. The next step is so important—find a job in your field of specialty and become confident in that field. I believe you can go a long way in the world if you have achieved these requirements.