Message from the Program Director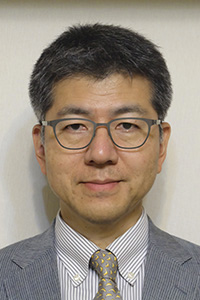 Japan today faces a variety of issues, including a declining birthrate and societal aging, as well as resource, energy, and environmental challenges. These problems are, moreover, shared by the entire international community. Given this situation, there is greater need than ever before for professionals with advanced expertise and a global perspective who can lead the world in resolving such issues.
In order to respond to these societal needs, a total of 21 departments from 9 graduate schools at the University of Tokyo joined hands to implement the Global Leader Program for Social Design and Management (GSDM) and deliver outstanding education to its students. In doing so, each department has stepped outside the boundaries of its individual discipline, whilst retaining that discipline as the focal point.
The Graduate School of Public Policy, one of the entities administering the program, launched a doctoral program starting from the 2016 academic year, which is expected to contribute to the further enrichment of GSDM educational and research activities.
One of the characteristics of the GSDM lies in its identification of social issues through an interdisciplinary doctoral program using both broad-ranging and specialized knowledge with a global perspective. GSDM aims to cultivate people who can design integrative solutions by bringing together innovative technologies, social systems, and public policy, and can collaborate with diverse stakeholders to implement those solutions. I am pleased to say that our efforts to develop such global leaders are steadily bearing fruit. We will therefore continue to set our program apart from conventional doctoral programs by offering students an international environment, a place to meet outstanding faculty and practitioners, and interdisciplinary instruction in order to create a "world-leading center of knowledge."
I ask for your support of this program to create global leaders who can play an active role on the world stage.