Curriculum
Specially appointed program faculty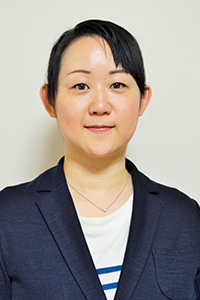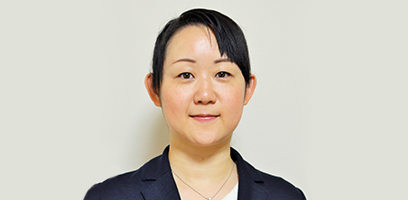 1) Education & Employment
April 2015-
Present
Project Research Associate, Graduate School of Public Policy, The University of Tokyo
March 2015
Ph.D. in International Cooperation Studies, Graduate School of Frontier Sciences, The University of Tokyo
March 2011
MPP in International Public Policy, Graduate School of Public Policy, The University of Tokyo
April 2001-
March 2007
Teacher, Seijo Gakuen Junior and Senior High School
April 1999-
March 2001
Lecturer, Senior High School at Sakado, University of Tsukuba
March 2000
M.A. in Education, University of Tsukuba
March 1998
B.A. in History, University of Tsukuba
2) Research Fields
Conflict Minerals in Africa, International Conflict Research, International Development, Peace Education
3) Major Publications (in Japanese)
Academic Journal Articles:
"Role of the Consumer Citizenship Society in Sustainable Peace: The Case of Congolese Conflict Minerals Trade Regulations", Peace Studies, No.42, pp.101-123, 2014.
"On the Significance of Learning Conflict Resolution Measures as International Peace Education: The United Nation's Approach to the Libyan Conflict", The Journal of Social Studies, No.118, pp.15-27, 2013.
"A Study on Learning of Armed Conflict: Through Research of Geography-History and Civics High School Teachers", The Journal of Social Studies, No.109, pp.41-48, 2010.
"Practices on International Peace Education", Secondary Social Studies, No.24, pp.57-68,2005.
"Learning Armed Conflict and Peace Education in the Present-day History", Tsukuba Annuals for Social Studies Education, No.20, pp.15-25, 2001.
Book:
"Resouce Justice: Consumers' Responsibility and the Issue of Conflict Minerals in the DR Congo", Toshindo, 2016.
Book Chapters:
"Comparing Japanese and South Korean Culture through the Usage of Pepper", in Tanikawa, Akihide ed. Social Studies and Class Exchanges between Japan and South Korea, Akashi-Shoten, pp.173-183, 2005.
"Social Studies for Fostering Consumer Citizenship Society: Considering the Relationship between Congolese Conflict Minerals and Japanese Consumption life", in Social Education and Research Association ed. Social Studies in the 21st Century: Recommendations for Improving Teaching Method in Junior and Senior High School, Gakuji-Publications, pp.160-169, 2015.
Columns:
"Disaster Relief Activity as Social Participation of the Youth", Secondary Social Studies, No.31, pp.17-22, 2012.
"Living with Israel Palestine Issue", Secondary Social Studies, No.29, pp.43-45, 2010.